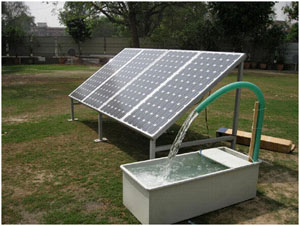 Solar water pumps are positive options for the remote agricultural areas of Africa where electricity is not available continuously and cost of running Petrol and Diesel pumps is prohibitive.

There are environmental friendly and the running cost is zero for the farmers once the State of Funding bodies help them install. A solar pumping system has three basic components :-

- Solar Panel
- Solar Pump
- Module Mounting Structure and accessories

We offer the pumps in two versions
(1) Helical Solar Water Pumps , submersible type for deeps wells

(2) Centrifugal Solar Water Pumps for shallow wells

We undertake the complete turnkey projects for solar pumping systems. Please contact us with details of your project for a proposal.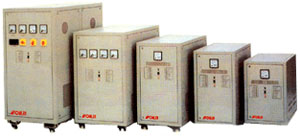 We offer solar based Invertor systems for home and office systems. These are particularly useful for areas where the power breakdowns are frequent and of long duration which does not enable the batteries to fully charge during non use cycle. Some of the features are:
Design with absolute and stable Sine Wave Output Voltage and Frequency.
Battery high protection.
Thermal protection.
Quite operation of AC Motors / Fans.
Deep Discharge Battery Charging.
Solid State Solar Battery Charging.
Battery Low and High Protection.
Intelligent Battery Monitoring.
Save Power when mains and Solar both are present.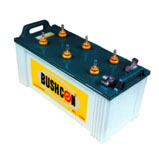 The solar system needs special high duty batteries. We offer both tubular and fully sealed batteries custom designed for solar and invertor applications.